glifaa
Post
Reps:
Serving
With
Pride
---
Purpose
This page is intended for use by current and prospective glifaa Post Representatives (Post Reps) and posts leadership and DEIA Councils in supporting Post Reps. Every post is different, and glifaa encourages Post Reps to work creatively, taking opportunities to support LGBTQIA+ communities worldwide as time and resources permit.
Curious whether your post already has a Post Rep, check out the list.
---
Background
Founded in 1992, glifaa is the State Department, USAID, and other foreign affairs agencies, official LGBTQIA+ Employee Organization, representing over 1300 Foreign Service, Civil Service, Locally Employed Staff, contract personnel, and family members throughout the U.S. government.

The organization's network of Post Reps at over 140 U.S. diplomatic posts worldwide serves as the glifaa Board's link between Washington and your post. Post Reps help glifaa members find information during the bidding process, identify resources for glifaa members assigned abroad, assist other sections with LGBTQIA+ outreach, advocate for glifaa priorities with the Front Office, and serve as resources for their missions and communities on topics of interest to the wider LGBTQIA+ community.
---
Opportunity
Post Reps are glifaa's boots on the ground, and glifaa's work is only possible with the dedication of its Post Reps. Post Reps work to further their Missions' DEIA and other policy goals relevant to the LGBTQIA+ community. They understand the regional context where they serve and are indispensable sources of knowledge and insight for glifaa's Board, membership, and others throughout our community. The work is not easy, and there's a lot to do. But successful Post Reps change lives and leave a mark that outlasts their time at post. The opportunity is great, and the adventure is yours to build!
---
Expectations
A Post Rep volunteers a minimum of 10 hours per month, on average, to support glifaa members and the broader LGBTQIA+ community at the post through advocacy and other initiatives, which vary depending on the local context and needs.
---
All Post Reps are visible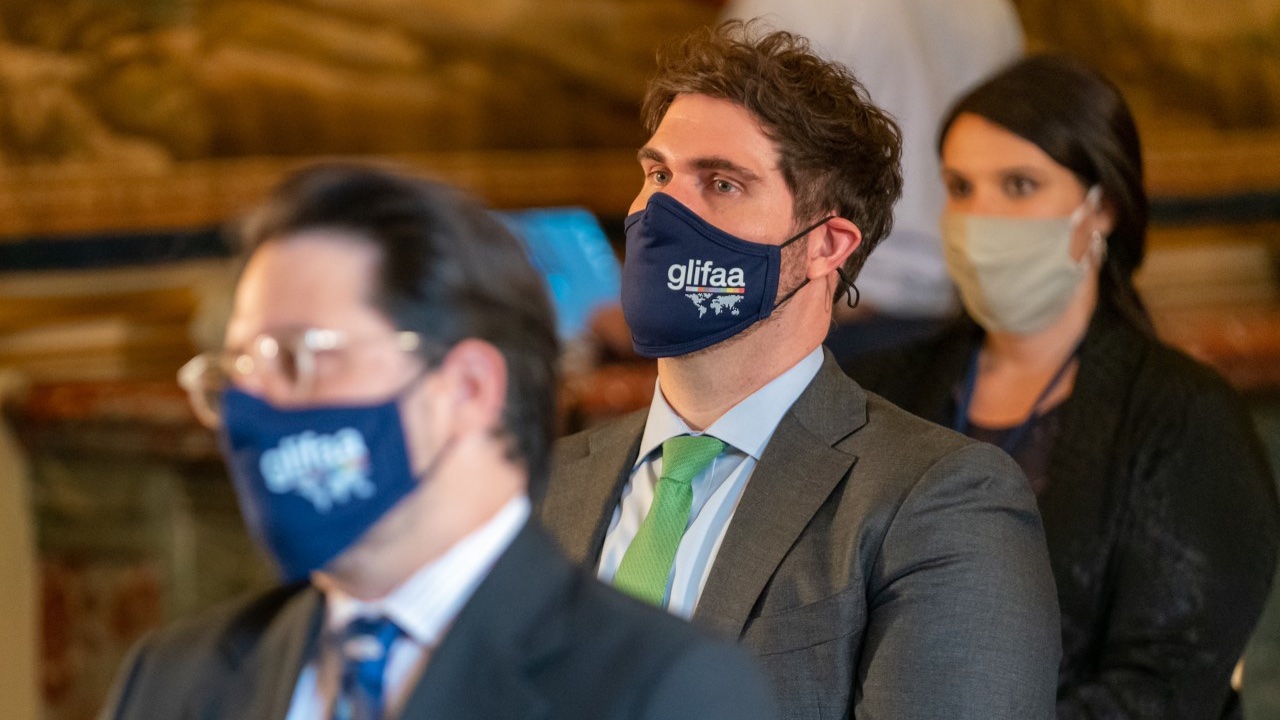 No matter the post, the Front Office, Section and Agency Heads, glifaa members, and colleagues — regardless of employment type — should know who their Post Rep is and how their Post Rep can support them.  
The Board will often request Post Reps relay messages to various constituencies, and glifaa reps must have reliable, open lines of communication with their leadership, peers, and the broader community.
Post Reps' visibility is particularly important in restrictive environments where being a visible member of the LGBTQIA+ community is difficult or even dangerous. Post Reps' visibility is their most meaningful contribution, especially for members of the LGBTQIA+ community who choose not to share their identity widely or at all. In such environments, it may be safer for a U.S. direct hire with full privileges and immunities to hold the position. Post Reps should be engaged outside of the mission, too, particularly to advise and support prospective bidders. And whenever appropriate, given Post leadership and the knowledge, concurrence, and support of relevant offices, Post Reps may also engage with the local LGBTQIA+ community. As such, glifaa publishes the names of its Post Reps on its website. We recognize this level of visibility is not always possible, and Post Reps who do not wish for their names to be listed on a public forum are still expected to be available for those who reach out via Board referral.
Exceptional Post Reps are active and engaged
Post Reps should familiarize themselves with glifaa's advocacy priorities, listed on our website, and identify where they can help push for those priorities locally.  Additionally, Post Reps should meet regularly with Post leadership and DEIA Councils to identify ways in which Post Reps can best support their mission and community.
Post Reps should also get to know post-affiliated institutions where glifaa may have interests. These institutions often include employee associations, American and international schools, local diplomatic corps associations, and frequented community spaces like expatriate clubs and popular diplomatic neighborhood bars. Certain posts, they may also include local LGBTQI+-friendly bars and cafés. Building relationships with the management or leadership of these institutions, particularly when the institutions are central to life at post, is critical to being an exceptional Post Rep.
Post Reps can add value by proposing or spearheading DEIA initiatives, introducing relevant Mission staff (e.g., human rights officers, public diplomacy officers, USAID staff, etc.) to influential and dynamic members of the local LGBTQIA+ community, brainstorming LGBTQIA+-inclusive workplace policies, or helping workshop appropriate language to reference different segments of the broader LGBTQIA+ community. Post Reps know the concerns of glifaa members at post and understand when to escalate issues to the Board. Exceptional Post Reps also track important days relevant to the LGBTQIA+ community at post. These can but do not have to include international days like Transgender Day of Remembrance, Trans Day of Visibility, the International Day Against Homophobia, Biphobia, Intersexism, Transphobia, and Pride Month. On such days, Post Reps are encouraged, in partnership with DEIA councils and relevant offices, to prepare events, screenings, or simple newsletter blurbs that challenge our peers and us to be better allies to the queer community.
---
Eligibility
One does not need to identify with the LGBTQIA+ community to serve as a Post Rep, and allies are more than welcome! Mission staff of all employment types and their family members are eligible to be Post Reps.
Two or more people are also welcome to volunteer as co-reps as long as they are well coordinated and provide a reasonable plan for the sharing Post Rep responsibilities.
Successful "co-reps"; arrangements often pair individuals of different:
employment types,
community affiliations, or
family structures (e.g. USDH + LE Staff; USDH + EFM/MOH; Ally + Queer-identifying Employee; Partnered Employee w/ Children + Single Employee, etc.)
This allows Post Reps to have a wider reach within their community.
Prospective Post Reps should email a brief note citing any relevant experience and their motivation for being a Post Rep to PostRepsCoordinator@glifaa.org to sign up.
Questions are always welcome
---
Getting started
All Post Reps must:
Ensure you are listed in the Post Directory, CLO Newsletter, and glifaa website
Join the glifaa Post Representatives WhatsApp & Facebook groups
Respond to inquiries about LGBTQIA+ life at post promptly
Schedule courtesy calls with relevant officials at Post. Some ideas of individuals to contact:

Deputy Chief of Mission (DCM) or Principal Officer
DEIA Council Leadership
Locally Employed Staff Committee Leadership
Management Counselor
Community Liaison Office
Human Resources Officer
Public Affairs Office
Political Chief or Counselor
State Department Human Rights Officer (Part of the Bureau of Democracy, Human Rights, and Labor (DRL) LGBTQI+ toolkit specifically calls on these officers to reach out to Post Reps as a key resource)
USAID Mission Director
USAID Democracy, Rights, and Governance (DRG) Office Director
Chairs of Employee Associations and School Boards

Release a Management Notice – announcing your new position, contact information, and planned initiatives. (Feel free to use language from this guide!)
Publish a blurb in the CLO Newsletter to introduce yourself to the communityCompile notes on everything you're doing to recruit a new Post Rep before you depart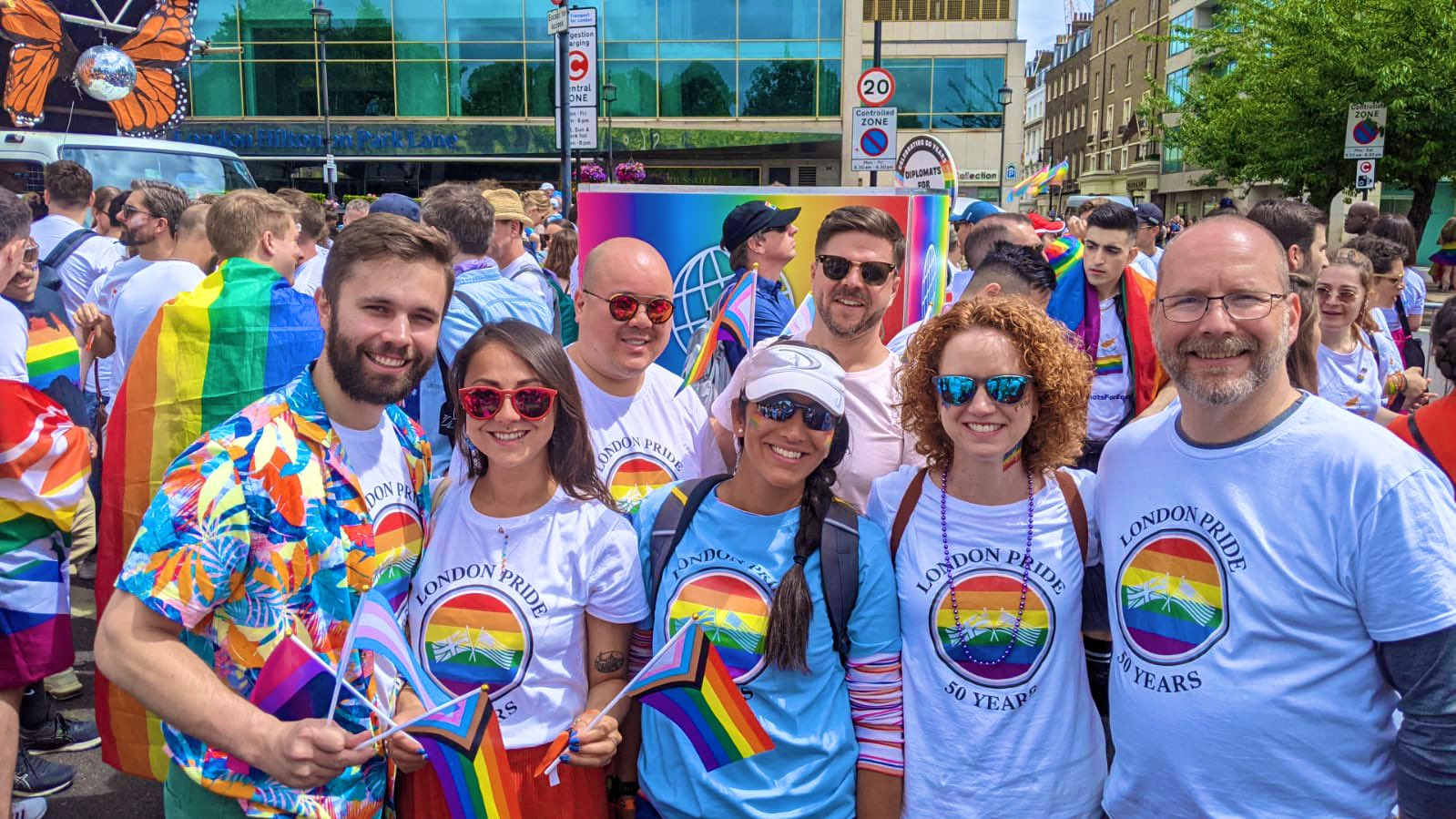 Exceptional Post Reps can:
Identify opportunities to apply for small grants to encourage local LGBTQIA+ initiatives
Identify key local or international days to schedule programming throughout the year
Draft regular CLO newsletter notes on the LGBTQIA+ community and issues we face
Request a seat on the DEIA Council
Establish regular meetings between management and the LGBTQIA+ community at post
If safe, create a social media or email group to update glifaa members at post on programming and initiatives
Offer to assist Agency and Section Heads in LGBTQIA+ outreachEstablish regular social gatherings for the LGBTQIA+ community. Whenever appropriate, include queer diplomats from other missions and local queer folks.
---
Resources
Here are a few places to start if you need help or want resources:
glifaa: LGBTQIA+ in Foreign Affairs Agencies: glifaa.org
Your Mission's Integrated Country Strategy (ICS), particularly its references to DEIA goals and objectives relevant to the LGBTQIA+ community
The LGBTQI+ Diplopedia page (search on the Diplopedia)
Bureau of Democracy, Human Rights, and Labor LGBTQI+ Toolkit (search on Diplopedia or ask your Human Rights Officer). The toolkit is region-specific, so look for
the one relevant to your post.
Council for Global Equality's website: http://www.globalequality.org/
---
Have questions? Need resources? Want to share insights? Inspired to become a Post Rep?